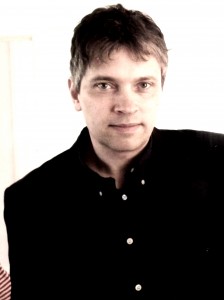 There are dozens of copywriters out there. My name is Steve Fountain and I'm Chief Copywriter at Copywriters.co.uk. So why choose me?
I listen to you
Before doing anything else, I'll listen to you so I understand your needs perfectly. I'll ask relevant questions too, before coming back with ideas.
You can trust me
You'll find me friendly, patient, courteous, helpful, loyal and completely trustworthy. I'm not awkward, precious or prone to a hissy fit like some creative types. I get the job done … to your standard.
I work well alone – or in a team
Designers like working with me. But I can also work independently, run projects and lead conference calls if you wish. I'll understand your brief, ask the right questions and deliver on time.
I've got the right skills & experience
From my profile, you'll see I've worked for world-leading B2B technology brands on major projects. I'm also a journalist that understands marketing. My text connects with your audience.
As a marketing professional, I can identify and articulate business benefits very quickly. As a journalist, I avoid waffle and jargon. I prefer clear, simple and direct text. This blend is unusual but reaps big rewards.
Copywriting secrets
I could write a book about copywriting secrets. But I'll keep it short. Many copywriters produce tidy text. It's all present and correct. But it misses the mark completely.
The reason is this: They may explain your proposition accurately but they fail to understand your target audience.
The most common mistake is talking about your company and its products rather than talking about the customer and what's important to them.
It's rather like going on a date and listening to the other person drone on about themselves.
Before typing a word, I take time to find out the hopes and fears of your target audience … and then present your proposition as the answer to them.
Next, I explain the benefits in a way that anticipates their train of thought, answering each question as it occurs to them. This overcomes objections and maintains momentum.
Finally, I guide them towards a compelling call to action to take the next step.
Get an estimate or some free advice
If you're a creative agency, marketing manager or entrepreneur, then we'd love to hear from you.
Call Steve Fountain in the UK on 07377 647 057 or message us here.