By Steve Fountain, Chief Copywriter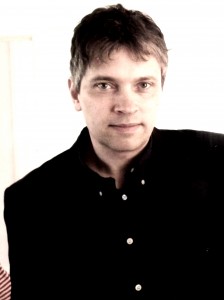 Where I come from … mainstream journalism
I'm a qualified newspaper journalist. I've been a reporter and sub-editor. I've also written columns on technology, entertainment and the Internet for UK daily papers. I continued this in my spare time, while switching to commercial copywriting.
What I do now … B2B/B2C copywriting
I joined a design agency where I became a key account manager and copywriter for BT, the AA and a whole stack of other blue-chip companies. After four years, I left to launch my business with the definitive domain name Copywriters.co.uk. We've been running successfully for over 10 years.

What I've also done … public relations
For a brief period in my newspaper days, I hopped over the fence and became a press officer/spokesperson for a multi-million-pound organisation. I understand the mechanics and politics of PR as well as the running of a newsroom.
Also read why my approach is different to other copywriters.
Get an estimate or some free advice
If you're a creative agency, marketing manager or entrepreneur, then we'd love to hear from you.
Call Steve Fountain in the UK on 07377 647 057 or message us here.